Ötkert
It's a trendy entertainment spot located in the heart of the city-center
It's a trendy entertainment spot located in the heart of the city-center, a few minutes' walk away from the Basilica.
This is the first club with such quality that combined with adequate effectiveness the stylistic marks of the ruin pubs socharacteristic
of Budapest, and the atmosphere of clubs and discos.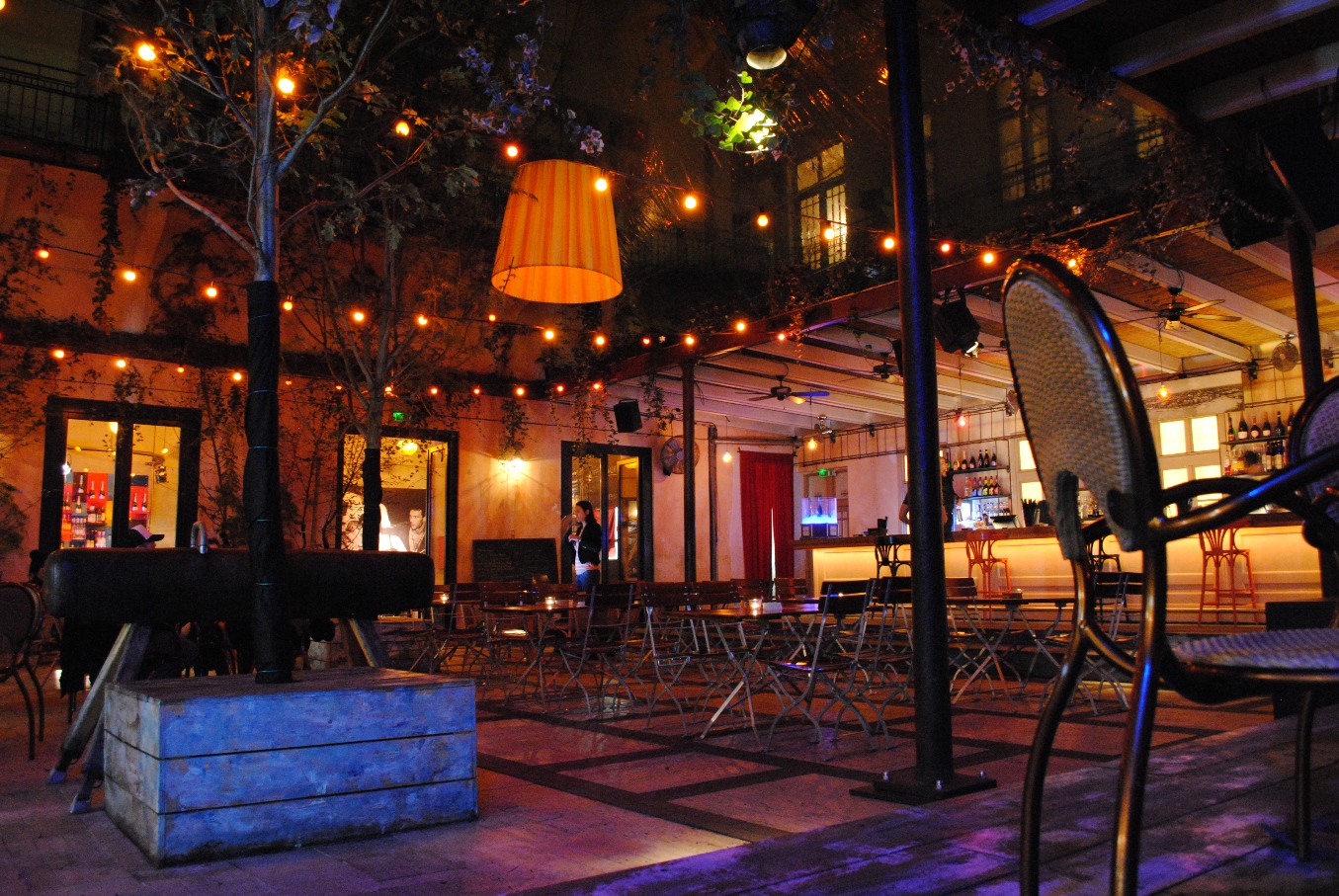 Ötkert was constructed in the courtyard of a huge apartment building along with the premises surrounding it,
considering both its spectacular scene and its atmosphere it really produces an unparalleled effect.
The dance floor situated in the courtyard is completely open-air during the summer, while in the winter it's covered by a roof.
Considering the musical style of Ötkert, it depresses us to this day as an unsolvable mystery.
Perhaps, sometimes even the current DJ doesn't know what the next piece of music will be, however the crowd, which is absolutely
insensitive to this and frequently wasted drunk, doesn't react to this at all, we perplexedly acknowledge that to them it doesn't make any difference at all what music is played.
The fact, that Led Zeppelin, deservedly popular in the 70s is followed by Shakira, is practically natural,
and then again a Simon and Garfunkel song, so after that we can suddenly jump around for a Rap or R&B record, like the participants of a mass psychological experiment.
It doesn't matter, so much about the music, perhaps we are the ones with the oversensitive ears…
The audience, just as the musical repertoire, couldn't be more mixed.
From teens with shoulder bags to businessmen dressed in Armani suits, from hookers to frightened country girls all sorts of people can be found here.
Since it's in the middle of the city-center, and it's one of the most famous clubs in Budapest, foreigners visit it with preference as well.
The girl pick-up factor is somewhat better than in other clubs, perhaps there aren't so many prostitutes here, but who knows.
If I happened to be a foreign tourist, I would certainly give it a chance, however in that case we recommend them to get in the line early, because Ötkert is overcrowded,
even in comparison with the rest of the entertainment spots of the city-center, you had better be well-prepared for this.