PRLMNT
We understand and believe in the concept of PRLMNT's creative minds
Finally here is a concept, which has really been missing from Budapest's nightlife.
PRLMNT has now brought forth a completely new idea, specifically it's trying to keep a distance from common,
mediocre quality music and performances - meaning that it doesn't provide its programs to average people,
a broad audience - at the same time it targets such a circle, which up till now has exactly and
exclusively been reachable by lighter styles. The plan is bold and fantastic at the same time.
We understand and believe in the concept of PRLMNT's creative minds,
that electronic music and other subcultures and the wealthier, higher quality demanding circle in
Budapest aren't so far away from each other, or if they are,
then with a place like PRLMNT the distance can be reduced within a short period of time.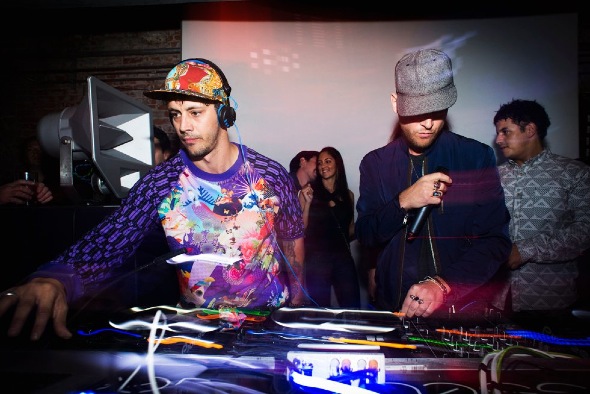 This entertainment spot has broken away from the tradition built on fossilized stereotypes, according to
which the venues for such events can only be low quality, dark halls, or in a better case open-air festivals.
PRLMNT has been transformed from the building of a movie theatre,
which preserves great tradition and has a resounding history, while retaining all of its value and beauty.
The furnishing is trendy and classical at the same time, the performance hall is galleried,
there is a snack bar with a cozy atmosphere, a terrace and VIP halls as well.
The audio system is premium category and custom designed for PRLMNT, the lighting system,
with the ceiling which can be drawn aside and with its other scenery elements the place is unparalleled in Budapest.
The program manager, lured away from Newcastle is promising such a broad spectrum of performances,
from theatre plays through fashion shows to electronic music concerts,
that will deservedly make PRLMNT one of the cultural centers and perhaps the most interesting entertainment spot of Budapest.