Úri Muri
Úri Muri is one of the best and most recommended entertainment spots in Budapest

If you are walking around in the city-center and you see a conspicuously large number of goofy hipsters
lining up, then you have found Úri Muri, one of the newest clubs in Budapest. To be more accurate,
it's not even so new, since the old club just recently moved to Andrássy avenue, this time into the
immediate vicinity of the Basilica on Szent István square, and it opened its doors in a much more spacious venue.
Úri Muri, when it was commenced, was a real refreshing dash of color in the nightlife of the city-center
inundated exclusively by foreign tourists and snobs.
Countless local faces, practically all generations and social groups were represented, the atmosphere was friendly,
the service and the music were excellent. Everyone was having a good time side by side, from businessmen,
through college students to the alternative crowd, and nobody was bothering the others.
Despite the fact, that the patrons were rather mixed, it still operated as a classy entertainment spot, and this provided
the real charm of Úri Muri. Beside the surroundings reminiscent of an authentic ruin-pub, this can be attributed to the
musical style of the establishment, because Úri Muri was practically the sole such entertainment spot,
which wasn't playing mediocre, radio quality music, rather genuine deep house and sometimes progressive house.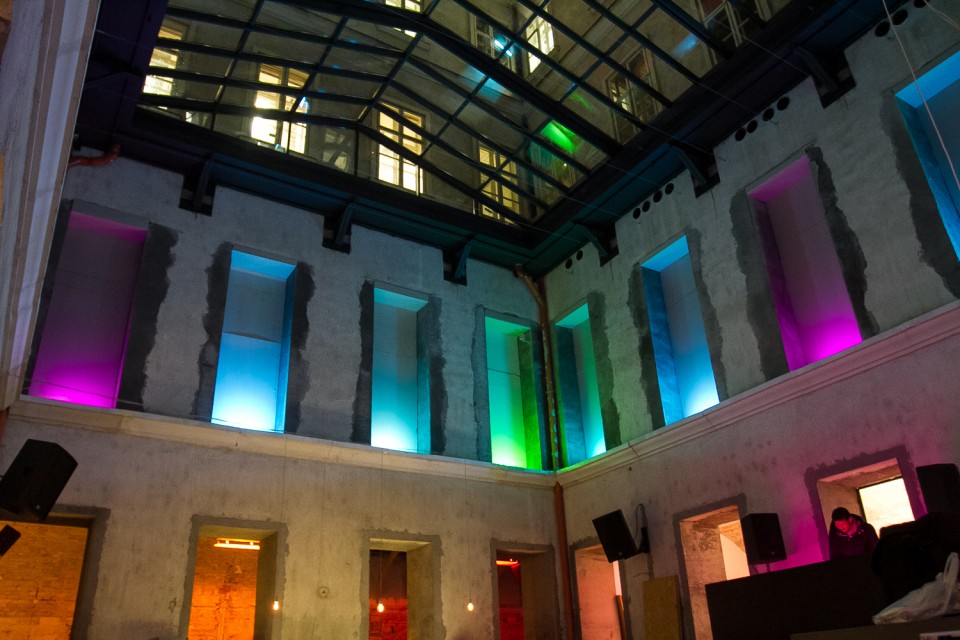 The old club, despite its mere 1 to 2 years of operation possessed a rather large number of regular patrons.
Most of the people who were frequenting Úri Muri didn't go elsewhere for entertainment,
they didn't have much alternative, let's admit it. The new establishment can't say the same thing about itself any longer.
It's unbelievable, but despite the fact that the style didn't change much, the audience has changed completely
and this can only be explained by one thing, the place moved a few blocks away.
It's frightening, that if an entertainment spot is commenced in the heart of the city-center,
how much this influences the average age and characteristics of its patrons. Somehow the older,
higher spending people just leave and the teenage generation takes their place.
However, we can still state even in this way, that despite all this the new Úri Muri is one of the best
and most recommended entertainment spots in Budapest today. Considering the musical selection, it absolutely is.