Lacipecsenye
Lacipecsnye operates with the traditional elements of Hungarian gastronomy
Lacipecsenye promises outstanding quality in spite of the fact, that it's situated in the heart of Budapest's
city-center, on the square that is most frequently visited by tourists, next to the Basilica.
Lacipecsnye operates with the traditional elements of Hungarian gastronomy in the focus of the foods are meat,
stewed meat and paprika.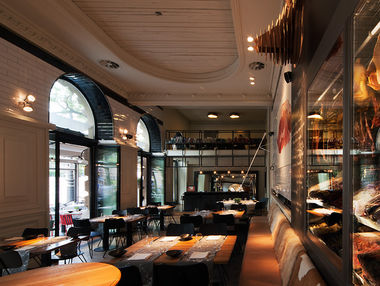 A very pleasant terrace, excellent Hungarian and international wines, and the best dishes of Hungarian cuisine
await tourists who get hungry in the bustling city of Budapest.