Spíler Shanghai
The restaurant has a powerful theme and style, and the foods are fascinating
And then let's see an uncommon Asian restaurant, Spiler Shanghai, which is the newest favorite of Gozsdu
courtyard, the dream come true of the owners of Spiler on the opposite side,
that commands its rivals behind itself on the list in all kinds of ways.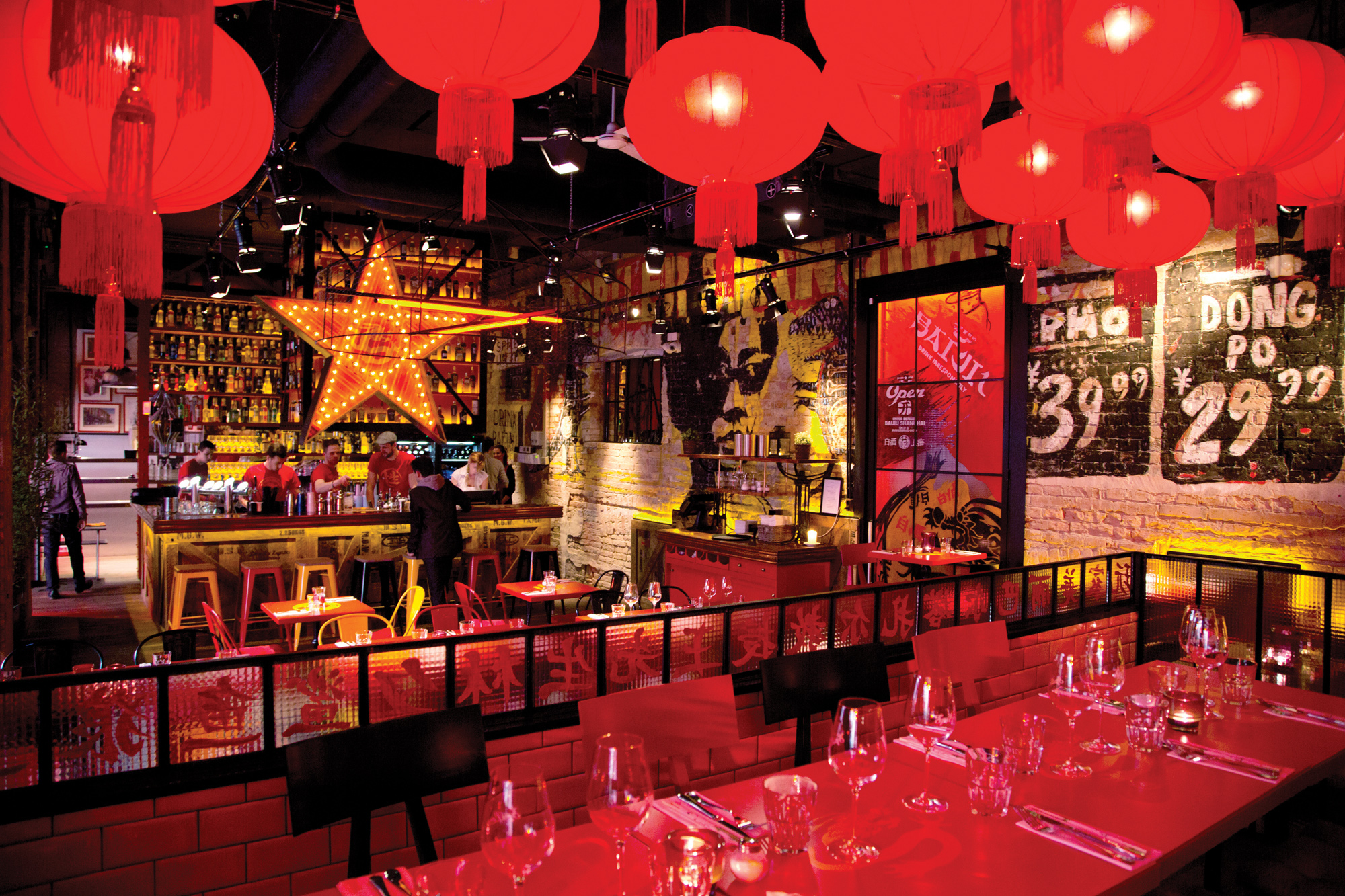 The restaurant has a powerful theme and style, and the foods are fascinating in a single word.
The chef of Spiler Shanghai, Zsolt Litauszki, who is deservedly proclaimed in the area of East-Asian cuisine,
makes certain that the duck liver will melt in your mouth in a way you have never even been able to imagine until now.
Spiler Shanghai represents the Eastern line in the field of beers as well, however,
beside the Singaporean and Chinese beers the German and Belgian brands can also be found.
Under the restaurant a Secret Bar with an extraordinary atmosphere is also awaiting its guests,
which is the party establishment that stays open the latest in all of Gozsdu courtyard, where on Thursdays,
Fridays and Saturdays DJ Moon, well-known from Spiler, spins his records.