Trafiq
Perhaps we may even state, that the Trafiq sometimes it's too trendy.
It's a genuine, city-center trendy entertainment spot. Perhaps we may even state, that sometimes it's too trendy.
Thick lines, limited access and a hint of snobby environment characterize Trafiq.
Just as every other club, Trafiq provided its best performance in the first few months after its commencement.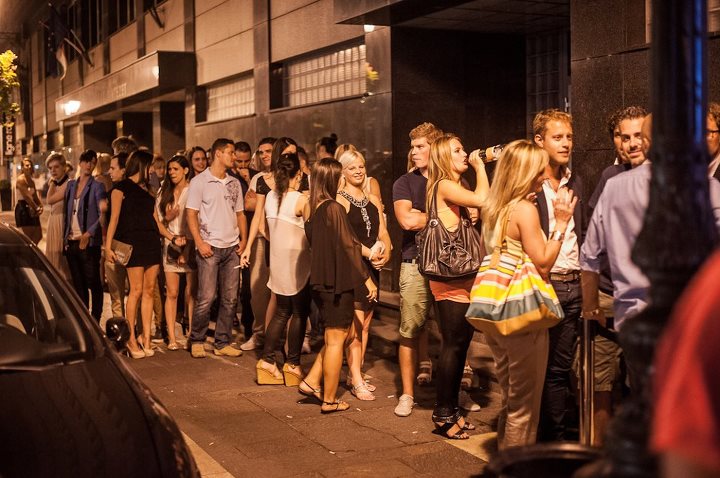 Polite, considerate staff and reasonable drink sizes welcomed the audience desiring entertainment.
Trafiq was characterized by rather elite, wealthy patrons, and just as it usually happens, the scene
was slowly and gradually taken over by foreign tourists, prostitutes and the young, practically still child-age generation.
Therefore, nowadays they constitute the overwhelming majority of Trafiq's patrons,
which perhaps we could also explain with the fact that the selection of music has also become quite mediocre and
unsophisticated, and for this crowd it doesn't make a difference at all what music is played.
In consideration of the above description, we believe, that Trafiq lost its authentic club quality which it could be loved for, a long time ago.
If a foreigner spends an evening here, he finds himself in a typical tourist grinder, if he makes friends with a girl,
she will most probably be a prostitute and eventually he will even be crudely ripped off.
Even though Trafiq started out as a fine cozy club, it has turned into a mediocre, undesirable place, moreover their prices have been set for the
Western-European standard as well, meaning that we wouldn't recommend it to our fellow human beings who are in a cost conscious mood either.
Just as we mentioned it in the beginning of our description, Trafiq is a genuine, city-center trendy entertainment spot, but not in the way we would like it to be.