Fogasház
Authentic ruin-pub atmosphere, drinking-garden, party lasting..
Where a (healthy) smile is guaranteed. Authentic ruin-pub atmosphere, drinking-garden,
party lasting until dawn, and in the same establishment denture repair.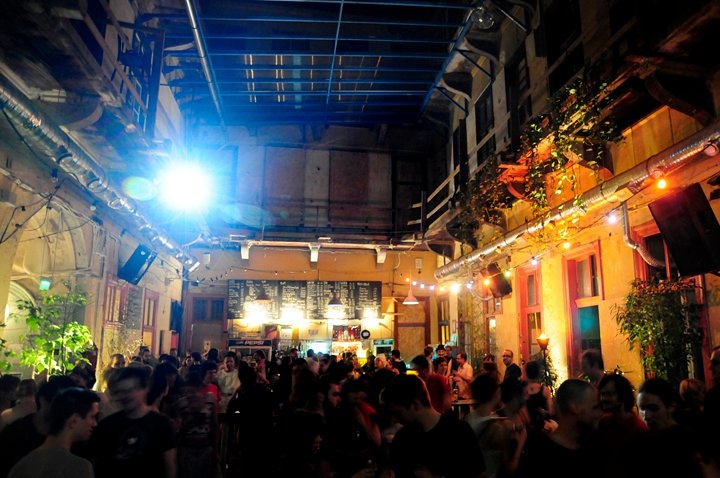 The latter, of course,isn't the slogan of the staff that is prepared for everything. Only the signboard of the dentist's office,
which was located here a long time ago, advertises this above the door, but why would they have
dismantled it, when until the commencement of Fogasház this was what the building was famous for,
therefore they didn't have to think too hard about the name of the place either.
The furnishing was also designed in the spirit of recycling.
We don't have to drink ourselves under the table to see, that the furniture isn't the masterpiece of the Swedish industry.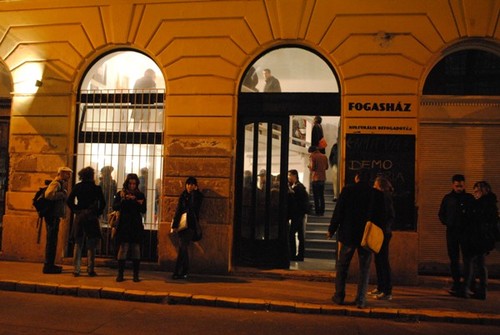 Fogasház is a genuinely inclusive establishment. There is a contemporary fine-art gallery operating here, several theatrical companies conduct their rehearsals and presentations here, we can visit film clubs,
we can participate in lectures and debate evenings, we can select from merchandize at a flea-market,
we can also dine at the pizzeria and at the parties we can let off some steam.
1073 Akácfa utca 51.
Tel: +36/30-24-300-35, +36/70-32-45-281